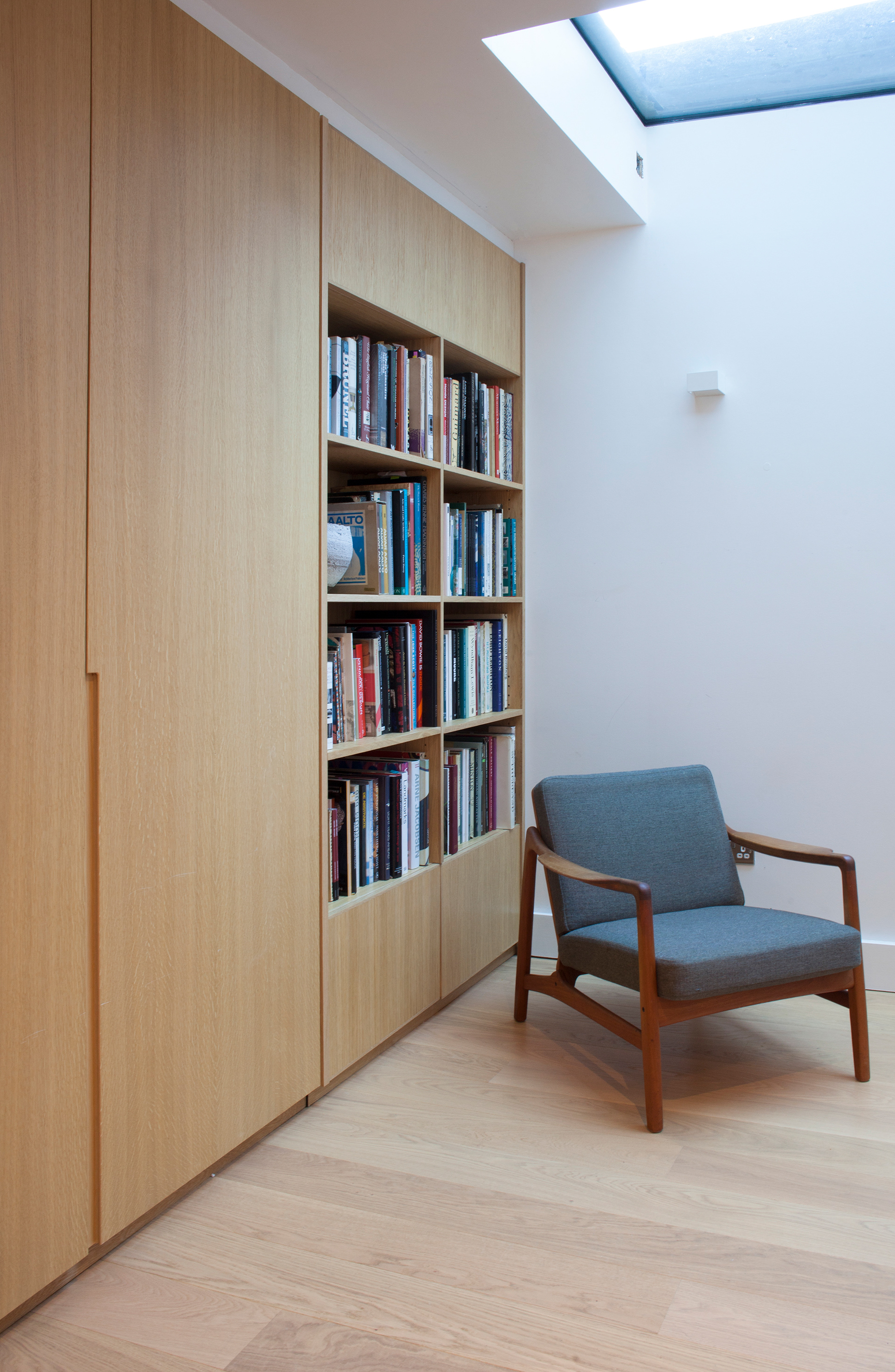 In order to add a sense of warmth and to gain maximum utility from an uneven wall, a full width wall storage solution was proposed. Hand picked White Oak veneers were chosen for the handless floor to ceiling doors. An adjustable bookshelf makes maximum use out of a section of protruding structural wall. Cupboard storage top and bottom also conceals an air conditioning unit.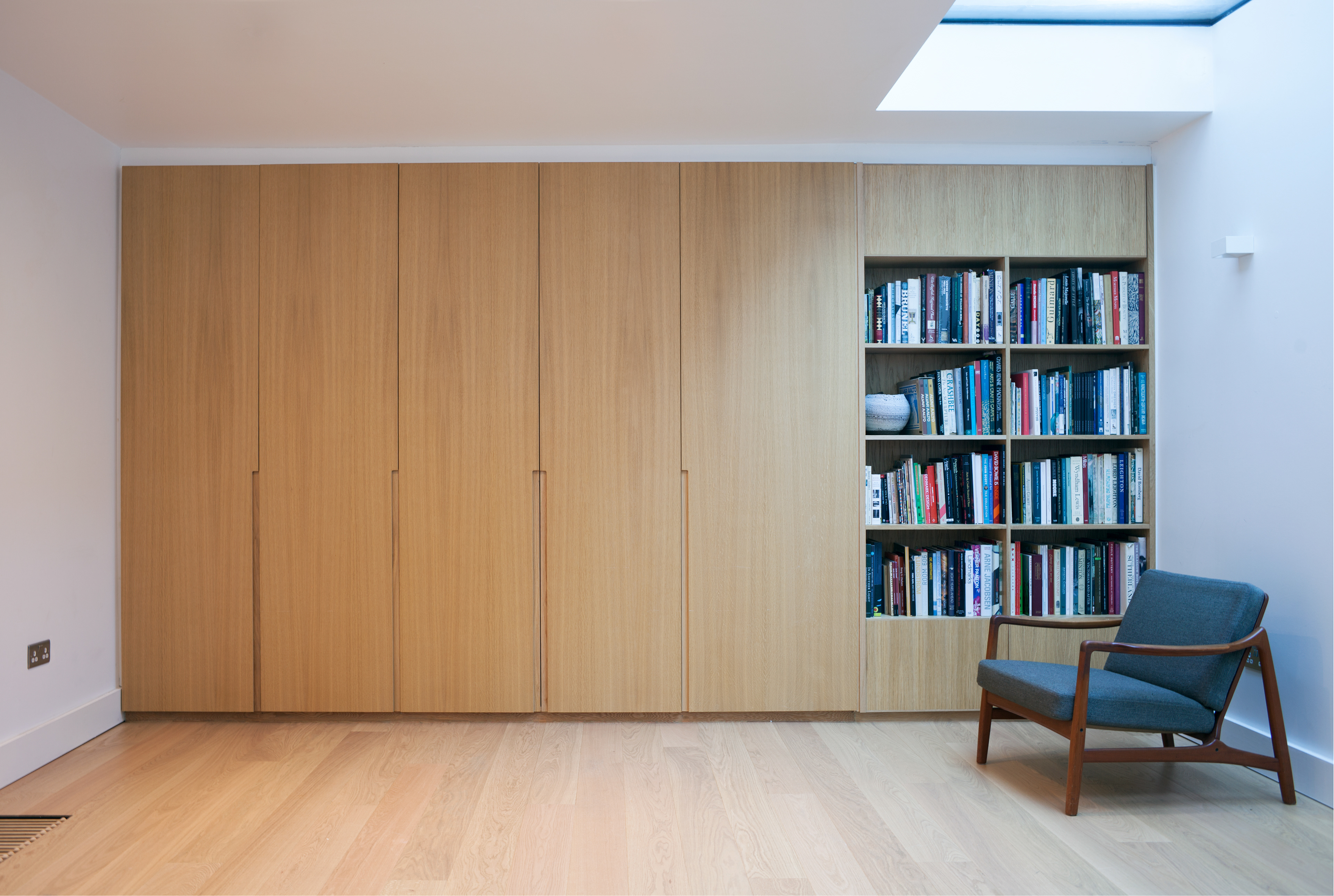 Working closely with the client we drew up plans to convert part of the basement and the rear gallery of the shop from commercial to residential. The gallery and the basement were joined to the flat upstairs by opening up an existing staircase. Skylights and floor to ceiling sliding doors were installed around a small light well to create a compact Japanese style garden.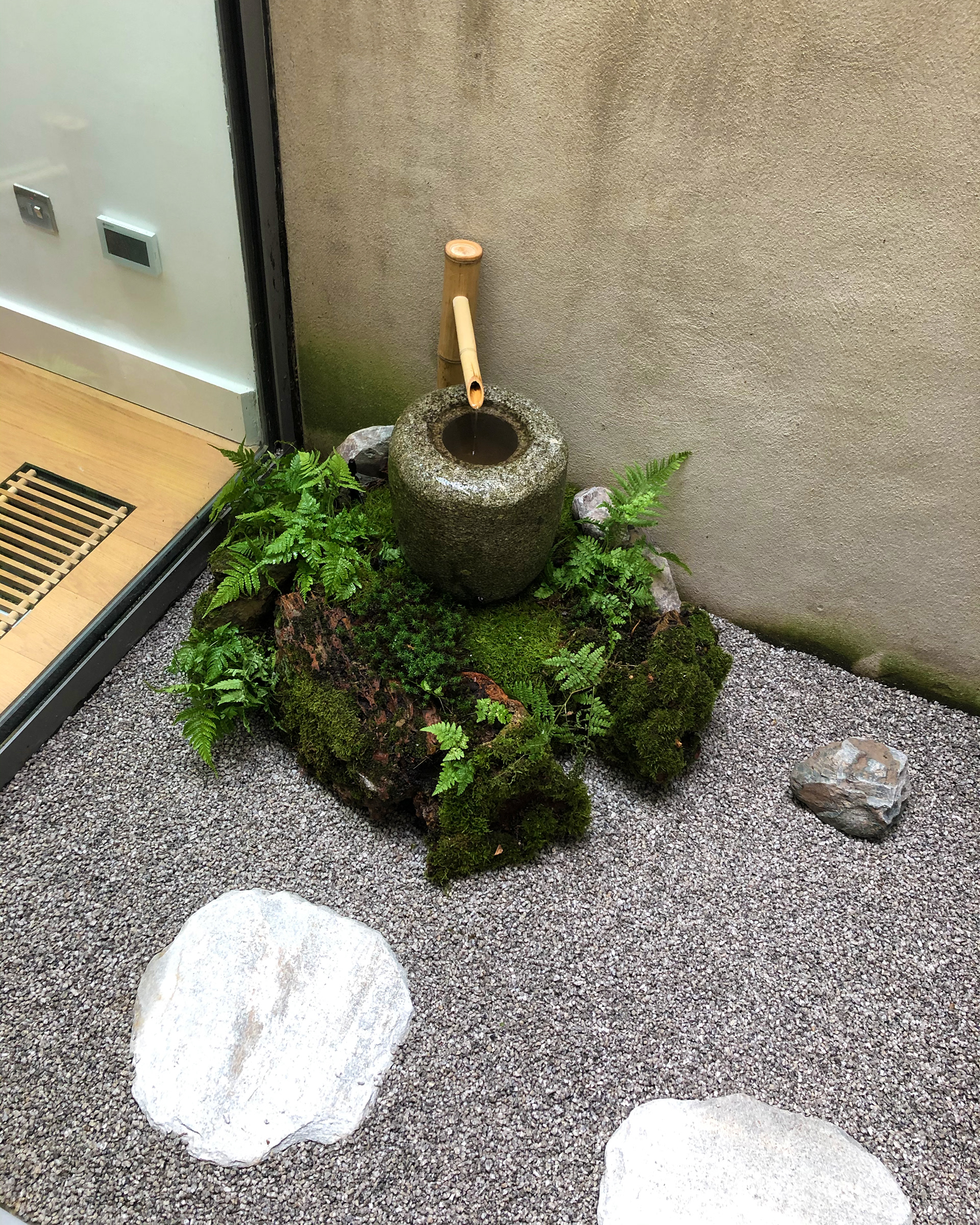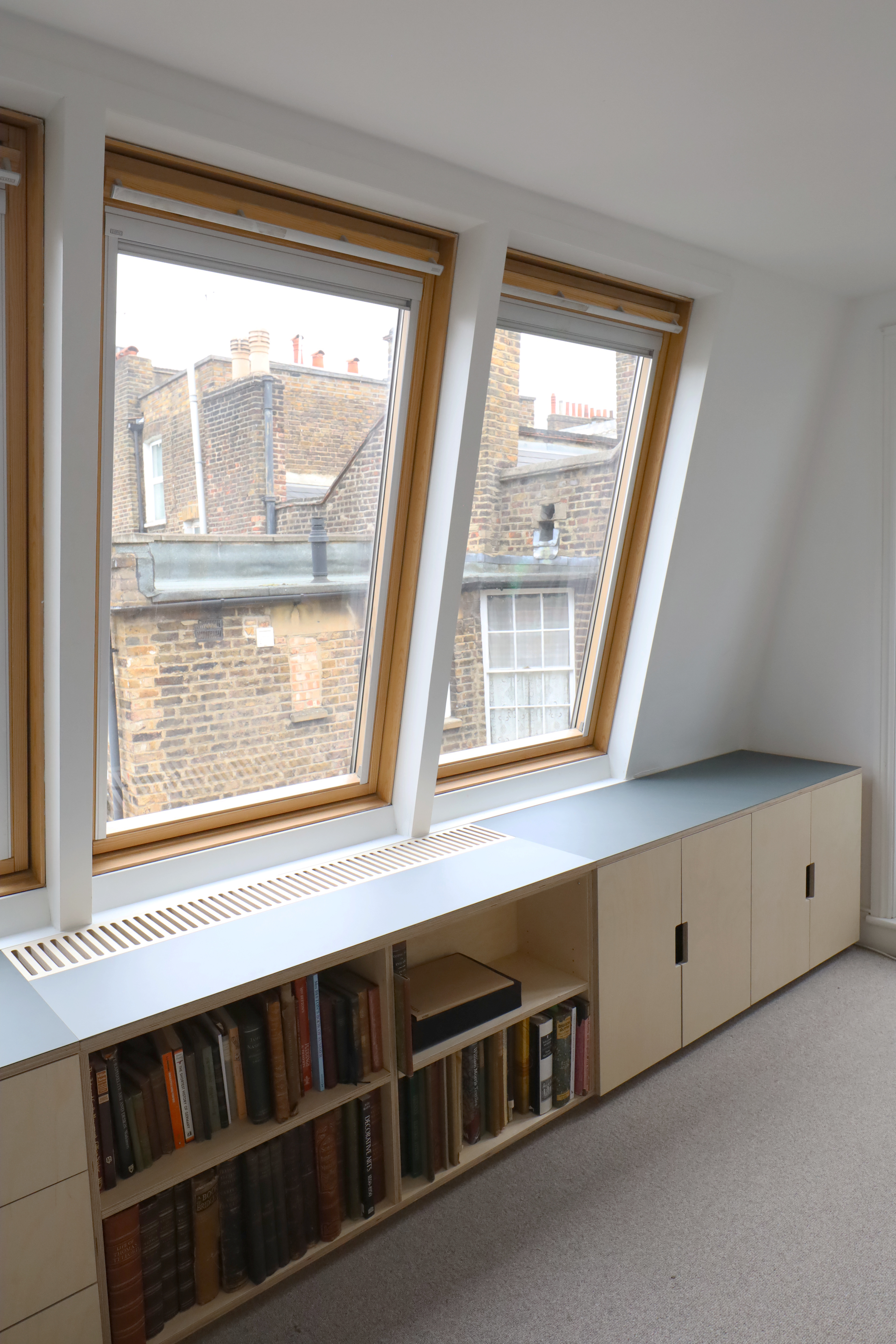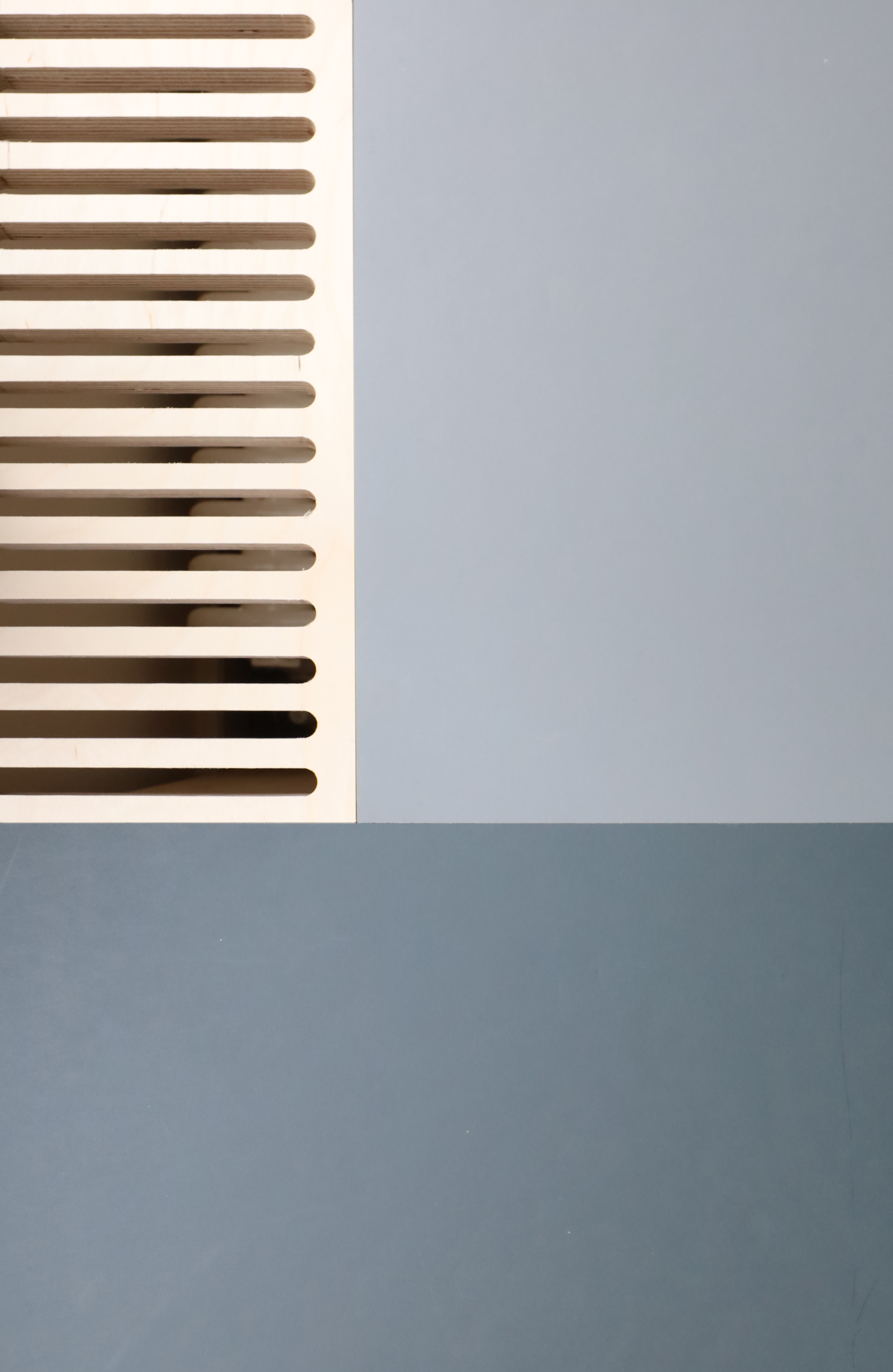 A functional Birch Plywood sideboard with Linoleum tops was built around an existing radiator.